THREE QUESTIONS TO ASK YOUR MASSAGE THERAPIST OR ANYONE THAT YOU ARE PAYING FOR A MASSAGE!…
The massage industry is pretty much unregulated in Australia…anybody can set up shop as a massage therapist (there are about 6 at Westfield Doncaster alone mainly staffed by untrained people, relying on their convenience rather than skill or knowledge).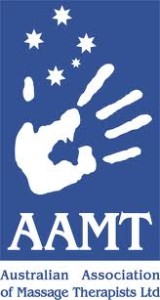 1. Are you qualified (do you have at least a Cert. IV or better still a Dip. Remedial Massage)?
2. Are you a member of a professional body that governs standards, ethics and ongoing training such as the AAMT? Accreditation is personal so it needs to be specific and not just the manager of the clinic.
3. Are you accredited for Health Insurance rebates?
If you get a YES for each of these questions you are on your way to finding a therapist that will be able to help you!