restore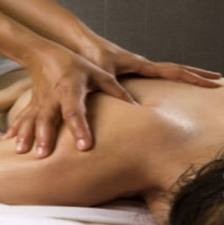 The key benefits of Remedial Massage include: the stimulation to the blood supply allowing toxins in the muscles to be removed; the calming of the peripheral nervous system to ease pain and discomfort; and the toning and relaxing of muscles to improve joint mobility. An improvement to the health of the cells, the repairing of tissues, and the easing of stiffness and tension can also be experienced through therapeutic relaxation.
Remedial massage uses a variety of techniques to treat muscular pain and dysfunction that can effect movement.  It can be applied in preventative, corrective and rehabilitative phases of treatment.
Remedial massage also assists in the restoration and maintenance of the soft tissue structures of the body.
Treatments can include Trigger Point Therapy, Muscle Energy Techniques, Myofascial Release, Myofascial Cupping and Stretches.
how you will be assessed
I will talk through your problem areas and discuss how long you have been affected.   I will then look and 'listen' for clues in order to provide an effective treatment plan, looking for the original biomechanical dysfunction, and so healing the cause of the disorder, as well as the symptoms.
If you have an injury or painful point that needs work I will not only work on that body part – for instance if you have a sore thigh muscle, you may favour the other leg imperceptibly to avoid causing more pain to the original affected area, thus causing strain on the other leg.  Also, you may be feeling pain in one part of the body that is "referred", meaning that it isn't the part that is in fact injured.
Remedial massage aims to correct chronic imbalances.
The techniques may be gentle or firm, deep or shallow, depending on your preference and what the issue requires.
what can be treated?
Remedial massage can help stimulate blood supply to damaged muscles and joints, which can help remove toxins that have built up.
It can address issues such as:
Muscle tightness and pain
Arthritis
Frozen shoulder
Tennis elbow
Whiplash
Neck and back pain
Scoliosis
Headaches
Sports injuries
Remedial massage can holistically address the whole body to ease out tension, and repair damage to muscles, joints, tendons and soft tissue.